! (C) Copyright ShropMog >
Technical Index
<! Photographs of a table with a newspaper on top >
Now where did the design for the Aero 8 come from?

Click on the picture to see our centre badge.

The following articles are of a slightly technical nature. They are posted so that you can see the effects and draw your own conclusions, without the need to crawl round the pub car park!






Rally Plaque Holder


Look at this very neat rally plaque holder

4/4 Power Upgrade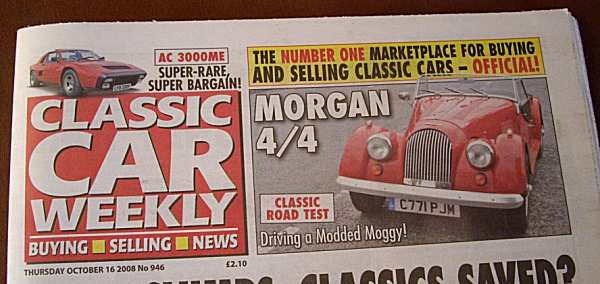 Customise Your Morgan
Never mind the MSCC Innovation Competition, for serious customisation give it LARGE and PIMP MY MOG.

TOP