! (C) Copyright ShropMog >
---
Pit Crew at Snetterton 13-14 June 2015
| | |
| --- | --- |
| ShropMoggers help out at the HSCC Snetterton race weekend with a wonderful 1950s Lister Bristol and a new Lister Jaguar in the garage. | Morgan SLR racing in the wet. |
| Garage set up | Lister Bristol in the scrutineering bay. |
| Final preparation and a chat with someone from the Lister factory. | Two Listers head out |
---
Bloodhound SSC
Bloodhound SSC is the next challenger for the world land speed record. It's objective is to achieve 1000mph with its rocket and jet propulsion generating 135,000 horsepower.
| | |
| --- | --- |
| | ShropMog are proud sponsors of the car and our web site is named on the tail fin. |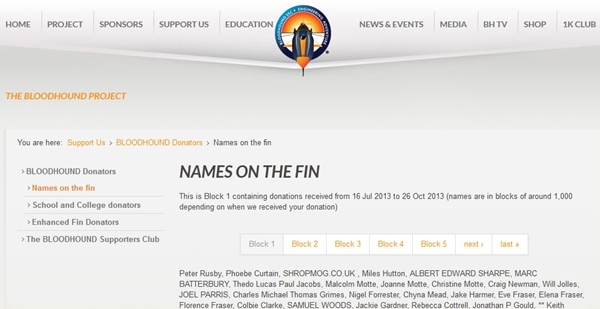 You too can sponsor this project. Follow the link to the Bloodhound SSC web site from our LINKS page.


---
Camping and Cycling near Wrexham, July 2013
| | |
| --- | --- |
| Cheers | On the bridge |
| Ukulele lesson | Ukulele masters |
| Squeeze the air out of that tent | |
---
Ghost Hunting at Tutbury Castle - 31st October 2011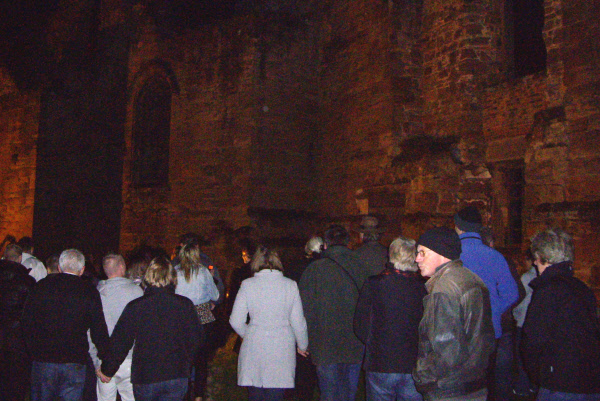 Keep an eye out for paranormal activity at the castle. ShropMog go ghost hunting at Tutbury on Halloween: "I used to be a medium - well that's what it said in my underpants !!"
| | |
| --- | --- |
| Spooky shape in the shadows | Haunted suit of armour |
---
ShropMog with the Veteran Cycle Club

ShropMog members Jayne, Lindsay, Pat, Kevin, Bob and Simon met the Veteran Cycle Club Cheshire Centre for a ride around Market Drayton on Sunday 27th June 2010.
---
VSCC Hillclimb at Prescott 2009


ShropMog members Jayne, Lindsay, Kevin and Simon went to Prescott to watch the VSCC Hillclimb event on Saturday 1st August.

A bit wet but great to see these sportscars being used for what they were intended - driving.
---
Shuttleworth Collection

This is a super collection of aircraft, with the oldest dating back as far as 1908. They have a number of flying days where the exhibits take to the sky. This is truly spectacular, especially when it is calm enough to fly the vintage aircraft.

Lindsay and Jayne inspect some of the older planes.



Morgan with plane above.

It was great to see these Bristols out on display (ooh-err!).
---
ShropMog Stamps

Yes - together with the Royal Mail, ShropMog bring you our customised postage stamps. Look out for them in the post as they are sure to become collector's items.
---
13 July 2000: Curborough Circuit with Westfield Sportscars Ltd.
Simon testing the performance of the Megabusa.
And yes, it goes! Suzuki 1300cc, 175PS, 6 speed sequential box, screaming 10000rpm, 0-60 in 3.2 seconds and a standing quarter mile time of 9.8 seconds!
TOP